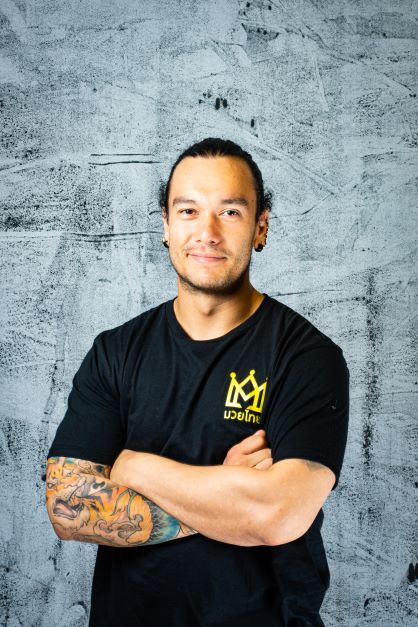 Hi, my name is Saxon.

I've been training Muay Thai for 13 years and have been teaching for almost a decade.

I am a certified coach and instructor with W.A.K.O (World Association of Kickboxing Organizations) and M.T.O (Muay Thai Ontario).

I have also received my level 1 DTS Fitness Education along with my level 1 with Boxing Ontario.

I have been teaching Muay Thai to various levels and ages – beginners, advanced, youth, adults. I also teach boxing as a secondary discipline. Alongside coaching M.A.F.A (Martial Arts Fitness Academy)'s competitive team.

I believe in facing your fears and believing in yourself. You got to be disciplined, you got to work hard to become better.