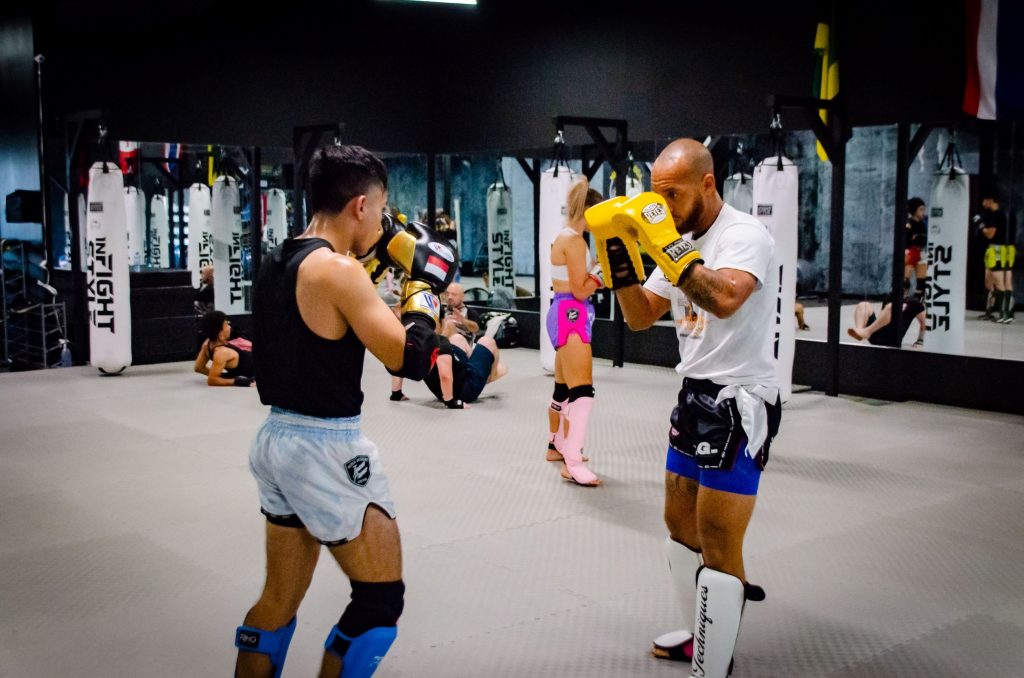 I was introduced to martial arts at a very young age through karate, but I never stuck with it and instead took up other sports such as track, soccer, volleyball, and rugby. However, I was always interested in martial arts and loved watching the movies. I was first introduced to Muay Thai in 2008 when I watched Ong Bak. After that I explored different opportunities to train and eventually found Kru Yai Gerald in 2013.
Since then I have trained, fought, and taught under Kru Yai Gerald for the past 9 years. I have competed in multiple federations such as W.K.F (World Kickboxing Federation), W.A.K.O (World Association of Kickboxing Organization) , M.T.O (Muay Thai Ontario), and T.B.A (Thai Boxing Association-Sanctioning Authoriy) as well as traveled to various places to compete thanks to Muay Thai. I have cornered many fighters at the amateur level and assist in coaching the competitive team at M.A.F.A (Martial Arts Fitness Academy) and M.B.M.T (Mississauga Baan Muay Thai). This art form has given me an outlet to push myself to become better and stay healthy as well as help others achieve their fitness and growth goals. I love sharing and discussing the technical aspect of Muay Thai as I am a student first and there is always more to learn no matter how much you think you know.
For anyone who is interested in picking up Muay Thai, whether it is for getting fit, staying active, or wanting to compete, there is no better time to start than the present. Jump in, take a trial, bring an open mind, a good attitude, pack your determination, and here at M.B.M.T, we will help you reach your goals.