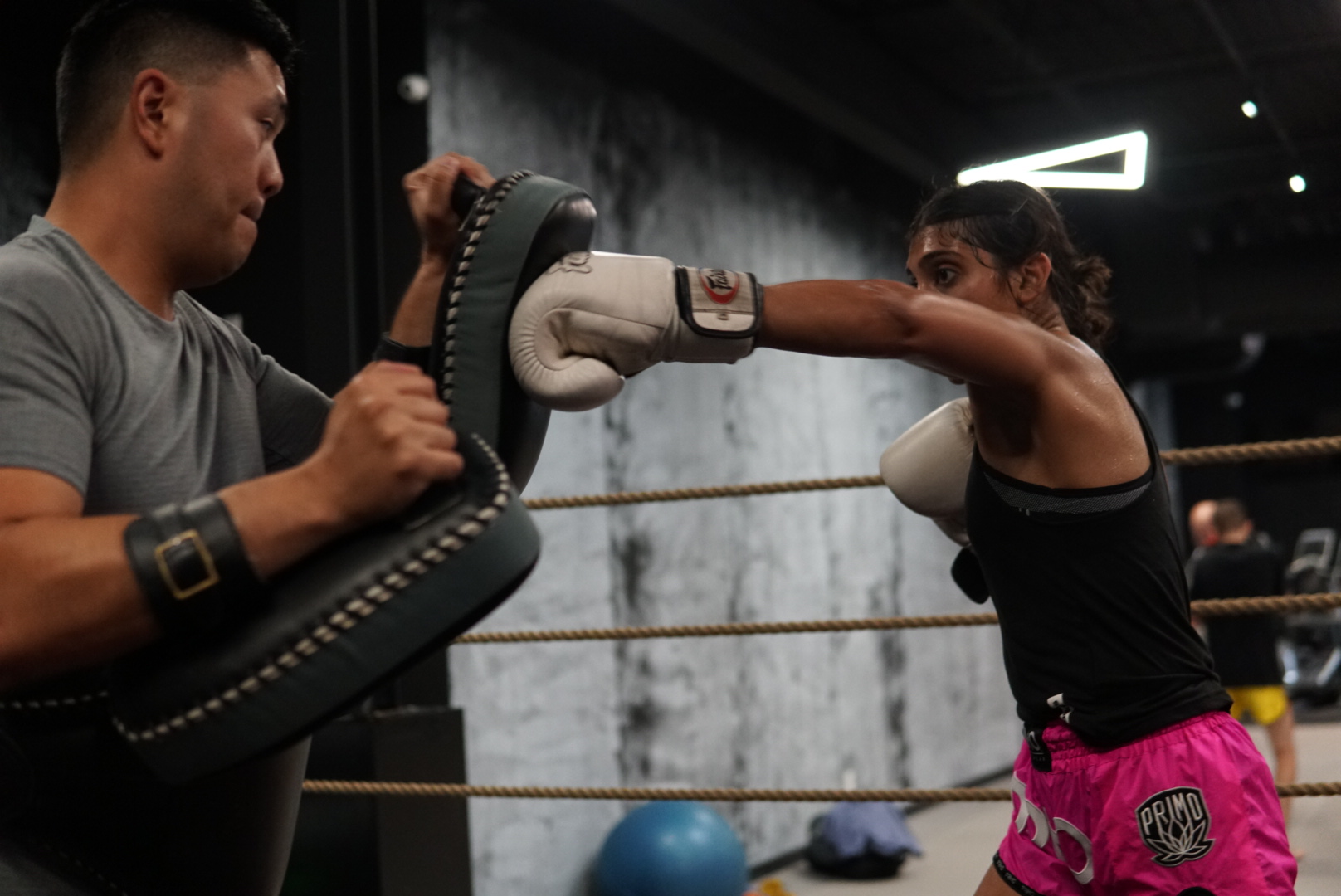 Frequently Asked Questions
Do I need to be in peak physical shape to begin Muay Thai?
No, in fact Muay Thai is one of the best workouts you can do to get in shape if you're not happy with your current fitness level. It works your entire body & you can increase your intensity of your workouts to continue to challenge your body.
I have prior Muay Thai experience. Are there advanced classes offered?
Yes, we offer an all levels class that introduces technical aspects to Muay Thai that are not quite touched in our Beginner Muay Thai classes.
What do I need for my first Muay Thai class?
We recommend that you arrive 15 minutes prior to class to allow you to get ready and wrap your hands. For equipment, if you own a pair of a Muay Thai shorts, we highly encourage you to wear them. If you do not own a pair of Muay Thai shorts, any pair of running shorts would work. If you own a pair of hand wraps and gloves we recommend you bring them alongside a bottle of water and towel to wipe down your perspiration.
WE HAVE A GUIDE HERE.
I can not make the class times but I still want to train. What do I do?
Not to worry, we have instructors that are available for 1-on-1 training for all martial arts. We will create a customized plan and work around your availability to ensure you get to work on your goals outside class times.
BOOK A CONSULTATION HERE.
Do I need prior experience in martial arts to do a class?
No, in fact, we at MBMT, actually look forward to beginning your martial arts journey with us. Our instructors will take the time to simplify and introduce techniques to help you build your confidence with the art.
Do you sell Muay Thai equipment?
Yes, MBMT offers various equipment ranging from hand wraps, gloves, shin guards, mouth guards, head gear, Muay Thai shorts and shirts. Please ask our front desk for further information.
What is the age range for youth classes?
We start the youth classes at 5 years old to 12 years old. We can always assess the level of understanding and move them to an advanced class when we see fit.
Do your provide trial equipment?
Yes, we offer our walk-ins/members a pair of quick wraps and 12oz gloves that they may use for class and take home with them for the cost $30 plus taxes.
MORE MEMBERSHIP DETAILS HERE.